VS1520B Screen stencil printer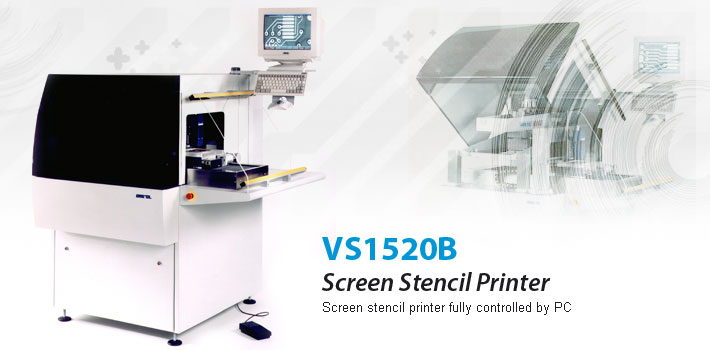 The VS1520B is a screen stencil printer fully controlled by PC. The software is menu-driven and the memory can held 1000 PCBs programs with all set-up parameters and functions.
With the ProGuide Vision System the PCB alignment is checked before print and can be adjusted by micrometers if necessary.
Are available other options, the new Crossflow head, as well the Stencil cleaning, the Screen adaptors, a special tooling system SMEMA Compliant and clima control.
OPTIONS
Options
ProAlign Vision System
AUREL Crossflow® Head
Automatic Stencil Cleaner
Clima Control
Autobalance® Screen
Universal Table
TOOLS
Software, tools & handling for hybrid applications
Substrate cleaning
Hole metallization
Optic for microvia
Table for LTCC
DOWNLOAD
Download