20 JUN, 2016 – EUCERMAT Project – First Dissemination Event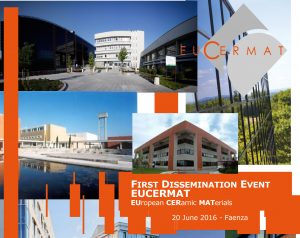 EUropean CERamic MATerials
Aurel Automation will be present as sponsor at the First dissemination event of the EUropean CERamic MATerials project, a Strategic Partnership for High Education funded by ERASMUS+ workprogramme.
EUCERMAT is coordinated by the University of Limoges and supported by a consortium made of other four European universities, CNR ISTEC and four European enterprises.
The aim of EUCERMAT is to significantly contribute to changing the general opinion about ceramic materials in Europe.
http://www.centuria-agenzia.it/index.php/news/1552-eucermat-project-first-dissemination-event