25-28 OCT, 2016 – MATELEC 2016 (MADRID, SPAIN)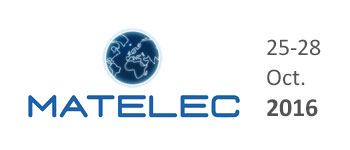 AUREL Automation will be present at MATELEC 2016, the International Trade Fair for the Electrical and Electronics Industry, will feature more than 600 participating companies divided into four main specialist areas: Matelec, Lightec, Industry and Urbótica.
The event has been organised by IFEMA and will take place from 25 to 28 October 2016 at Feria de Madrid.
It is set to be Southern Europe's leading trade show for the entire industry, boosting sales of new innovative products and services with more than 20,000 net square metres of supplies and contents available to the sector.