18-20 FEB, 2016 – ENERCHEM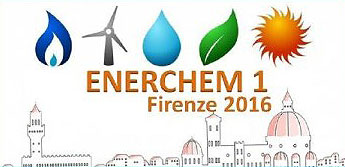 Aurel Automation will be present as sponsor at the first Congress of the Interdivisional Group of the Italian Chemical Society on Chemistry of Renewable Energies (ENERCHEM) which will take place on February 18-20, 2016 in Florence.
ENERCHEM-1 will represent a special event for all chemists interested in the research on  renewable energy particularly related to Photovoltaics, Artificial Photosynthesis / Photocatalysis, Hydrogen, Fuel Cells, Battery and Biofuels .
Conferences will be held in Aula 101 of  "Centro Didattico Morgagni" (Università degli Studi di Firenze).