PCB transportation line – AH500T series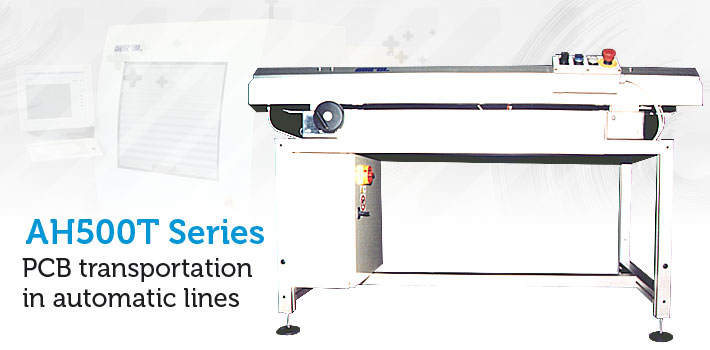 The conveyors AH500T are designed for PCB transportation in automatic lines and for machines interface for SMT and TH.
Are available indifferent lenghts: 1000, 1500, 2000 mm with adjustment (50 – 450 mm) with motor, weel or fix. SMEMA interface, manual switch for work stations and inspection.
Are also available multistage units 2-3-4 conveyors with indipendent motors, as buffer for 2 or more PCBs.
Other Handlings
Loading/Unloading for PCB, Buffer, Inverter, Complete Automation.
Download PDF
AUREL AH500T